My Star Wars Hasbro Collection
There's so much Star Wars stuff around, that it's hard to choose where to start. I say: take a look at the Star Wars Hasbro toys and action figures, and its predecessor Kenner. Because of all the Star Wars collectibles, they are collected most.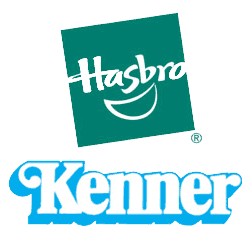 Especially the early Hasbro/Kenner action figures now known as 'Vintage' (1977-1989, 8-) I wasn't even born then!) are now much sought after collectibles. I read somewhere that the Hasbo/Kenner action figures are collected much more than any other type of Star Wars collectible.
When I look at Ebay, I really believe that (and Star Wars Lego ships and minifigs are good seconds).

My Star Wars Hasbro Action Figures
This is my collection of Star Wars Hasbro action figures. Some have real action in them (where you can swing a lightsaber by squeezing the legs for example) but then you cannot put them in any position. Others have very good moveable joints, so you can make them sit or stand or whatever pose you like (good for dioramas!)
Kenner Obi-Wan Kenobi 12 inch Vintage Doll - Released 1978
The Original Kenner 12" Vintage Dolls are hot amongst collectors. I have only one, Obi-Wan Kenobi, complete with box, light sabre, promotion booklet and guarantee form. Obi-Wan is PERFECT! Only the box is a bit beat up... More >>
Hasbro Episode III Anakin Skywalker with Lightsaber Attack - Released 2005
This figure shows the change of Anakin from a 'good guy' to the 'bad guy'. For this it has interchangeable hands with different color lightsabers (blue and red) and a great lightsaber slashing action. More >>
Hasbro Episode III Obi-Wan Kenobi with Jedi Kick Action - Released 2005
Obi-Wan swings and kicks the pole to the ground. Just a simple wind and let go! More >>

C-3PO (Threepio)
The nervous droid for all your droid-human communications, in all his shiny splendor. Nice & shiny action figure.

R2-D2 (Artoo)
That bleeping droid, here with an extensible 3rd leg.

Chewbacca
Hhhruuuu! Han Solo's trusted pilot and friend, aka. Chewy.

Darth Maul with Double Lightsabre
Right from the dark side, with more make-up than my aunt! One of my favorites!
Hasbro Episode III General Grievous with Exploding action - Released 2005
General Grievous wears a cloth, but if you remove it he comes apart, arms, legs, head, hart... one defeated droid.

Han Solo
Captain of the Millenium Falcon. Nuff' said. In this depiction, he does seems to pump a lot of iron!

Hasbro Episode I Battle Droid, Commtech Chip 35
I saw this one for real in the Star Wars Exhibition... scary dude. Anyway, this is the Commtech version, which came with a chip that you could hold against the commtech reader, which speaks some Battle droid sentences.
Mace Windu / Master Windu
Again one of my favorites... Too bad he was killed so quickly by the Emporer / Senator Palpatine. When I play, Mace WINS! :-D
Max Rebo with Organ/Piano
Became the leader of the Max Rebo band. Without his piano, he looks like he's in diapers.
Padme Amidala
Or, as my sister Linda likes to call her: "Girl long hair". Here's the Queen without that ridiculous Naboo outfit.
Hasbro Episode I Qui-Gon Jinn, Commtech Chip 1
Obi-Wan's Master with his lightsabre. Commtech version, so this came with a chip holding a few quotes from this Jedi Master.

The Royal Guard
Guards the Royals... the red cape makes him (her? who knows) look quite impressive. Nice action figure.

Senator Palpatine with Lightsabre Action
By pushing up his logs (or pushing down his body, same effect), his right hand holding the lightsabre is going up. Releasing the legs, it goes down again. Not spectacular, but a nice added feature.
Hasbro Silver Darth Vader
This is Darth Vader, as released in a silver version (not real silver, it's still plastic, but painted silver). Looks nice, even though I prefer a plain black one.
The Emporer
Move over, here comes the dark side! Nice figure, a little too much color on his face for my taste... The Emporer should have grey scin!
Hasbro Episode III Yoda with Canon Action - Released 2005
Master Yoda ready for action, complete with a canon that shoots a red missile. The shot is quite strong.
Yoda in Jedi Council Chair
Whenever Yoda is in a Jedi Council meeting, he sits in this comfy chair.
Hasbro Episode I Young Obi-Wan Kenobi
Straight from the Phantom Menace, this is Obi-Wan in his younger years.
Hasbro Episode I Young Anakin Skywalker with Backpack, Commtech Chip 3
Right after he won his freedom, Anakin gets ready to go into the wide world, away from Tatooine. This is the Commtech version, so it came with a chip with Anakin's voice ("I'm a person, and my name is Anakin!", amongst others).