Star Wars Portfolio Ralph McQuarrie (1983)
I've photographed my Star Wars Portfolio by Ralph McQuarrie, so you can check it out. It's a portfolio of the Star Wars Return of the Jedi movie, and holds 20 drawings.
It was published by Ballantine, at the time it cost $9.95 in the US, $12.95 in Canada.
The text on the back says the following:
TWENTY DAZZLING FULL-COLOR PAINTINGS
FROM THE SENSATIONAL SPACE ADVENTURE!
The incomparable Ralph McQuarrie, who astonished millions
with his fantastic paintings from Star Wars and The Empire Strikes Back,
has done it again! This amazing collection from the third chapter
in the Star Wars saga celebrates all the magic and wonder of distant
worlds and the boundless spirit of the imagination.
INSIDE:
C-3PO and R2-D2 struggle on the harsh planet of Tatooine!
Luke Skywalker, Chewbacca, and Han Solo
fight for their lives in a deadly battle with Jabba the Hutt's skiff guards!
Rebel A-wing fighter planes race toward the Death Star!
Princess Leia enters a world beyond her imagination!
Lando Calrissian propels the Millenium Falcon to an amazing adventure!
AND MUCH, MUCH MORE!
UTTERLY BEATIFUL AND FILLED WITH SURPRISES,
EACH INCREDIBLE PAINTING IS SUITABLE FOR FRAMING,
A SEPARATE CAPTION SHEET ADDS TO THE BREATHTAKING THRILLS OF THE BEST
PORTFOLIO YET-IN THE GREATEST SPACE ADVENTURE OF ALL TIME!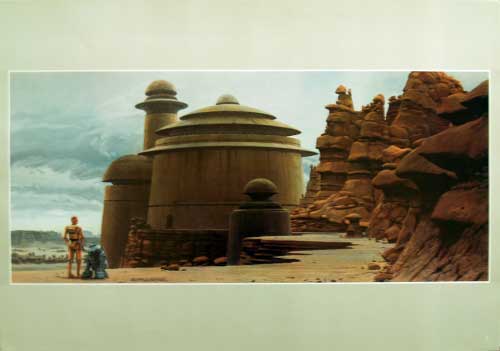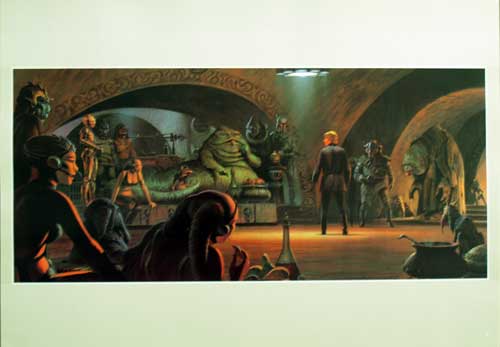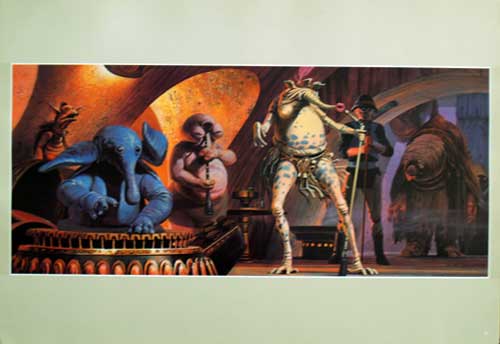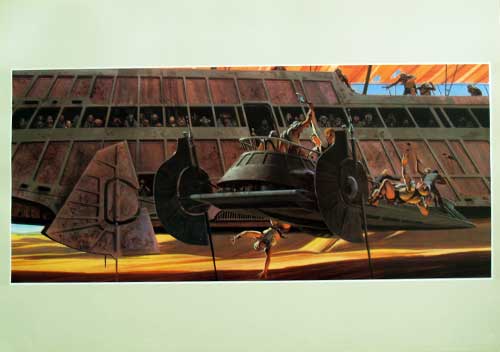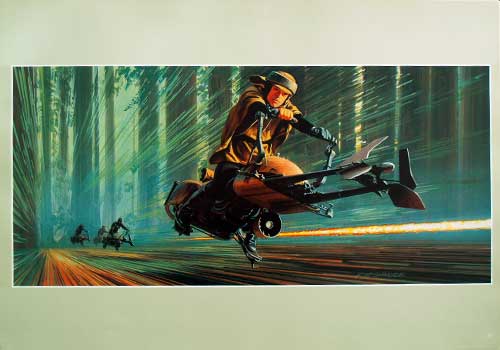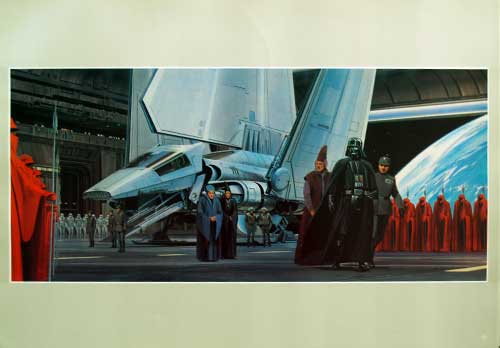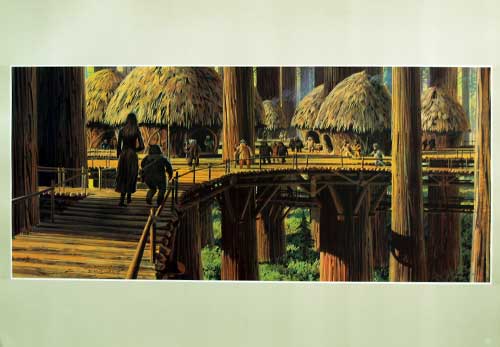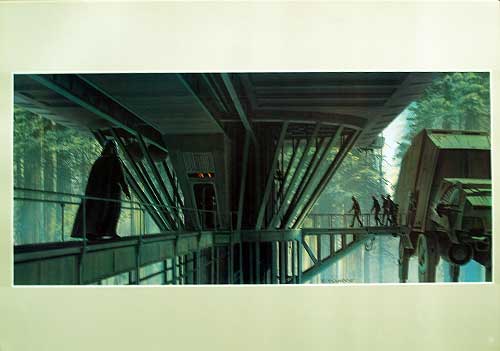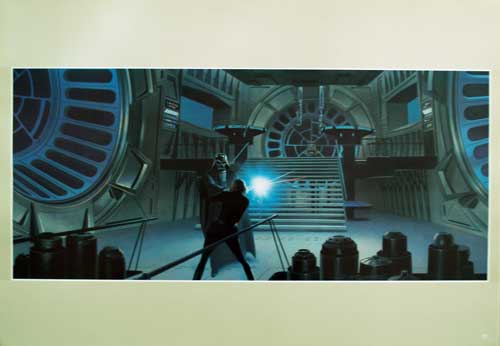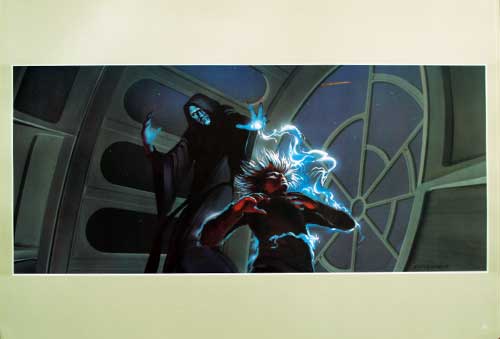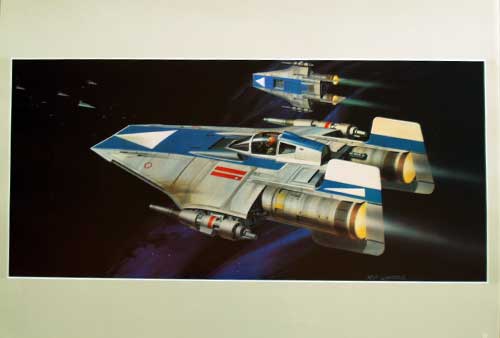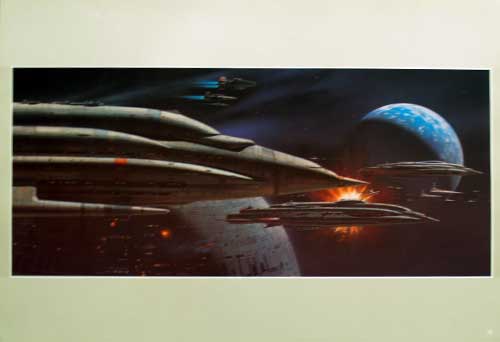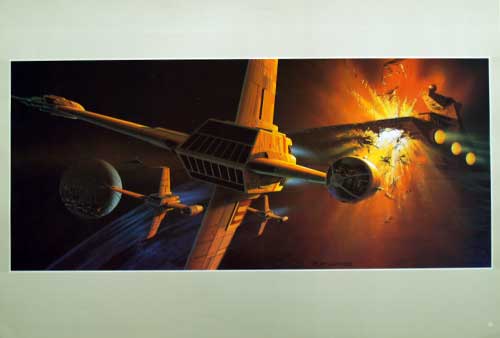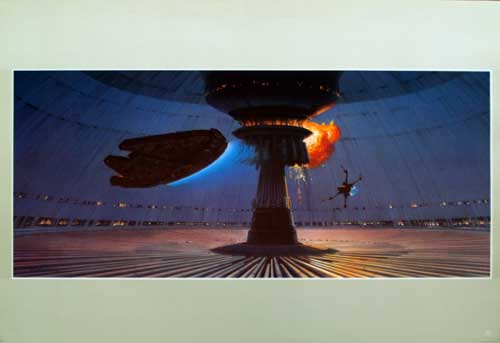 All pictures are copyright 1983 LucasFilms ltd.

Go from Star Wars Portfolio Ralph McQuarrie to Star Wars Pictures