Mini Lego Millenium Falcon (Lego 4488) - Released 2003
Han Solo's trusted ship, the Lego Millenium Falcon, now in a mini form. I love this one, small enough to carry around, and still, it's very much like the real thing!
The 4488 Star Wars mini building set was the first in a set of four. Besides the Millenium Falcon, it also had a part of mini Y-wing, that you can create if you have all 4 boxes in the set. The other boxes are the AT-AT Walker (4489), the Republic Gunship (4490), and the Trade Federation Multi-Troop-Transport MTT (4491).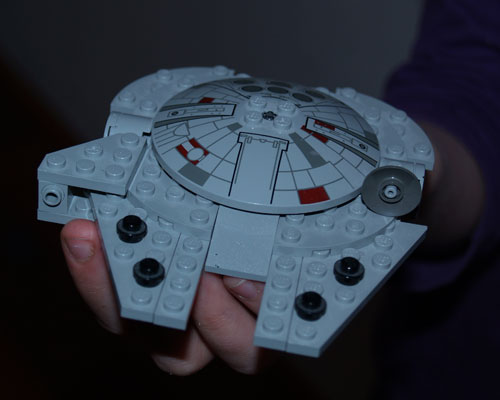 According to the box, this set has 87 pieces, which includes the parts for the mini Y-wing of course... It's a nice and sturdy ship, and I like it a lot.
Go from Mini Lego Millenium Falcon to Star Wars Lego Ships