Hi!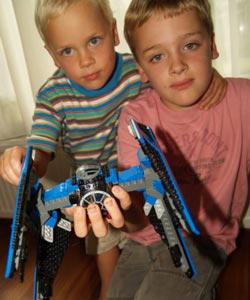 High time for my 2nd edition!
I've been so busy with school, and my other new hobby (soccer! Won last saturday 2-3), that I neglected my Star Wars site. Sorry about that...
But I have some great new additions to share, so take a peak. Thanks for being on my list!!
See ya!

Ralph McQuarrie Drawings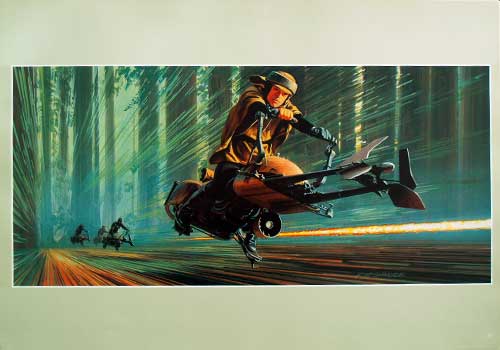 When you talk about Star Wars Pictures, you talk about Ralph McQuarrie! After all, he visualized George Lucas's ideas for Star Wars. Here you can find more of his drawings:
Star Wars Portfolio Ralph McQuarrie (1983)
I've photographed my Star Wars Portfolio by Ralph McQuarrie, so you can check it out. It's a portfolio of the Star Wars Return of the Jedi movie, and holds 20 drawings.
Star Wars Trivial Pursuit - Bite Size
In a handy box, this Star Wars Trivial Pursuit game (called bite size, as the box looks like a pizza point) offers loads of questions that will stump even the greatest Star Wars fan!
How's that for a challenge? ;-)
Here's how the box looks: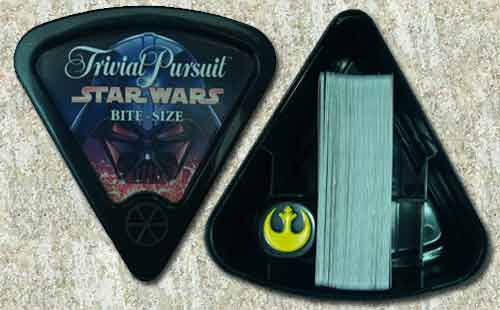 More on Star Wars Trivial Pursuit
Nice new additions I think!
---
Thanks, and until next time...
May The Force Be With You!