Hi!



This is the first edition of Wijnand's Galactic Gazette. I plan to send out a monthly newsletter, and this is the very first one!

A big welcome all new subscribers, and especially Christopher from Texas, USA (as he is my #1 subscriber!).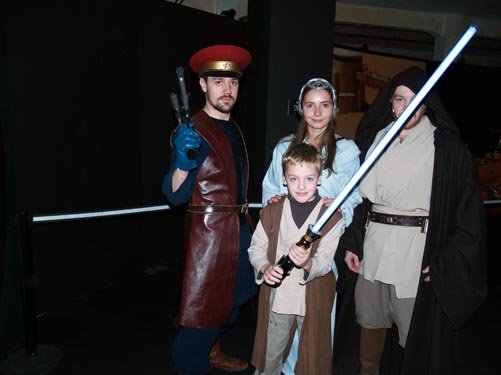 This is me at the Star Wars exhibition in Brussel!

Anyway, let's get cracking! I promised you Star Wars stuff, so here it is!
---
New Lego Ship: Rogue Shadow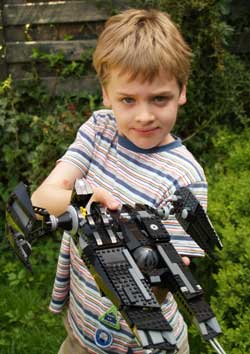 A gift from my mom and dad for my school report! The Rogue Shadow (taken from the 'Force Unleashed' video game) is GREAT. It's BIG and has a GREAT missile launcher.

The ship comes with no less than 3 minifigs, and they can change as well...
First, there is Battle damaged Darth Vader. You can make him wear his regular Darth Vader helmet, or Darth wearing only his mouth piece and looking pretty beat up.

Juno Eclipse is the Rogue's pilot. She can wear her blond hear, or her pilot's cap.

And then there's Darth Vader's secret apprentice. He looks pretty scary, with his bare arms and black gloves!
Read more...
---
Star Wars: Republic Commando Cheat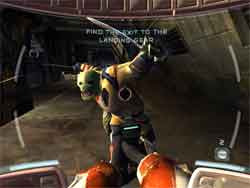 I'm currently playing Star Wars: Republic Commando, and have made a list of cheats for you, so you can continue whenever you get stuck...

True Jedis don't cheat, of course, but these Star Wars Republic Commando cheats are here for you if you feel weak... ;-)

So, if you want to maintain a perfect Jedi, look away! (For me it's too late... I tried to do everything fair, but unfortunately in the first game Sev didn't want to shoot Sun Fac when he was supposed to... He was just standing there with his sniper gun, aiming without firing. So I admit it, in frustration I turned to 'the list'.
---
Free Star Wars book download!
In case you don't know, you can download a free e-book version of "Star Wars - Legacy of the Force: Betrayal" for free until May 13th 2008.

You can get it on LegacyOfTheForce.com.
---
Thanks, and until next time...
May The Force Be With You!
Wijnand.